FOLDABLE STORAGE BASKET | ANIMALS
THE BEST WAY TO TIDY UP ANY CLUTTERED SPACE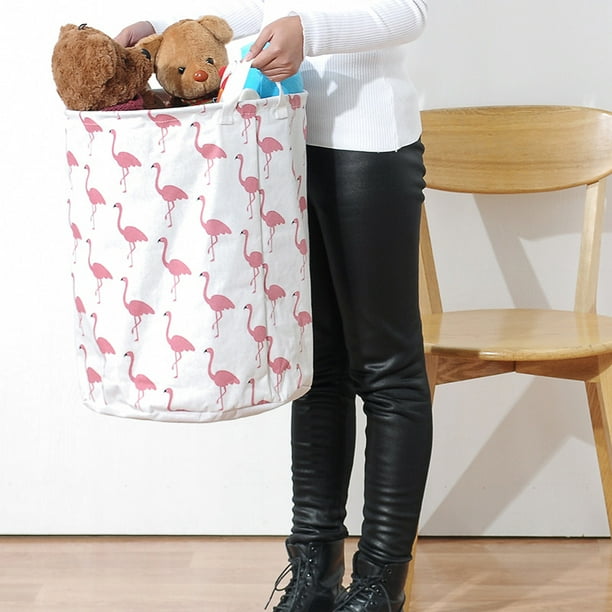 If you're tired of having clothes all over your house, maybe you need a big Laundry Basket with Handles to keep your clothes neatly in one place. Whether you need to collect your clothes, organize your clothes and laundry, or put away your toys, our spacious laundry basket makes it no longer a chore.
The animal storage hamper provides an attractive and lightweight solution to many storage needs. This toy bin is a wonderful solution for keeping your children's room neat and tidy by providing a place to store clothes, toys, puzzles, books, crafts, laundry, blankets, magazines, towels, or other items.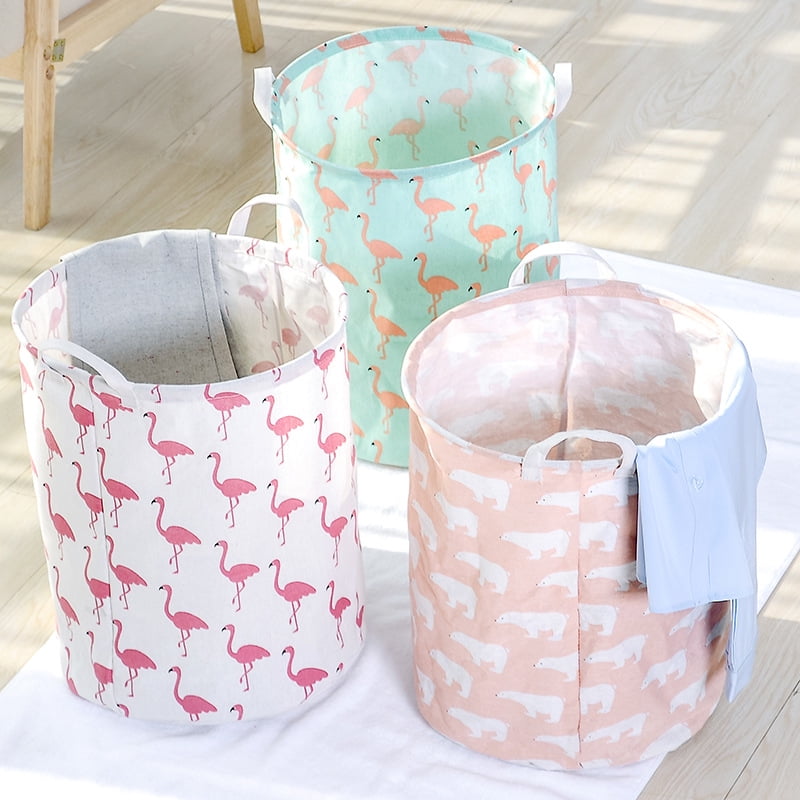 It can also be a perfect decoration for any kid's room, playroom, nursery room, bedroom, toilet, drawing room, bathroom, closet organization, and living room, etc. Make cleanup time fun for your kids!

Features:
STURDY HANDLES: This bin includes two sturdy handles that make it portable and easy to move. Collapsible and versatile design makes it portable and convenient to carry.  
FOLDABLE DESIGN:

The laundry basket can be folded and stored lightly. When used, shake it flat and place it in the place you need. You can fold it to save space when not in use. Ideal for university dormitories, campers, apartments, hotel use, baby nurseries, utility rooms, and shopping venues.

MULTI-PURPOSE USE:

It is not just a laundry basket, it is also a storage bin. You can use it to store your plush toys, pillows, and everything in size. It can make your bedroom, bathroom, and your home more clean and tidy.

HIGH-QUALITY MATERIAL:

Our laundry basket is made of Oxford cloth, perfect Waterproof. The exterior of the laundry basket is designed with colorful fashion prints, and the bottom and inner are black non-printing.
Specifications:
Material: Cotton and Linen
Diameter: 37.5cm/14.76" (Approx.)
Height: 43cm/16.93" (Approx.)
Package Includes:
1 x FOLDABLE STORAGE BASKET | ANIMALS
WE SHIP TO:
United States*, Canada *, Australia, United Kingdom, Ireland, Germany, Austria, Belgium, Czechia, Denmark, France, Norway, New Zealand, Netherlands, Poland, Portugal*, Spain, Sweden, Switzerland and United Emirates Arab.
FREE SHIPPING will apply on ALL ORDERS 
Learn more about our *Shipping Policy here
Track your order here
More FAQs here
DELIVERY TIME: (applies to physical products only)
Delivery time = Order Processing Time + Transit time
Order Processing Time: time to process your order
Within 1-6 business days*

Transit Time*: time to deliver the package
US               8-20 days
UK                 7-12 days
CA               15-30 days
AU                 6-15 days
Ireland         14-25 days
Germany       8-15 days
Austria        12-15 days
Belgium      10-15 days
Czechia        8-25 days
Denmark      8-16 days
Dubai            8-25 days
France          6-14 days
Norway       14-25 days
New Zealand 7-15 days
Netherlands   8-16 days
Poland           6-25 days
Portugal       10-25 days
Spain             7-22 days
Sweden         6-22 days
Switzerland  11-21 days
*NOTE: these are estimated timeframes.
Business days are Monday to Friday.
Weekends and Federal holidays are excluded.


SHIPPING FEE
There is no Shipping Fee. We offer FREE SHIPPING on ALL ORDERS.   
Learn more about our
*
Shipping Policy 
here